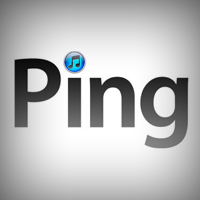 Apple's social network Ping will be gone in the next release of iTunes, All Things Digital reports citing sources close to the company.
Apple CEO Tim Cook hinted that Apple has all but given up on Ping in May, though he didn't precisely say whether Apple will kill the service.
"We tried Ping and I think the customer voted and said this isn't something I want to put a lot of energy into," said Cook.
Unlike Apple's hardware and software products, most of which have been tremendously successful in the last couple of years, the company's social network has been poorly received from the very beginning.
Besides the fact it was available only to a limited subset of iTunes users, it also had issues with spam and a serious lack of artist profiles.
With the announced Facebook integration with iOS 6, which is now almost an integral part of the OS (just like Twitter), it makes sense that Apple is no longer interested in maintaining Ping.