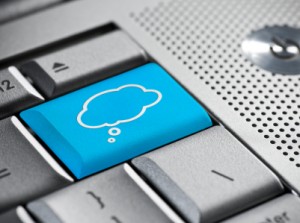 As a small business owner or future entrepreneur, you understand that saving time and saving money whenever possible are both critical to your success. Whether you are just starting out or your business is more mature, cloud software and services can help you cut costs while also freeing up your time so you can concentrate on doing what you do best – running your business.
Cloud computing is a way of leveraging the Internet to consume software or other IT services on demand. Users share processing power, storage space, bandwidth, memory, and software. With cloud computing, the resources are shared and so are the costs, making cloud computing very much a business model as well.
---
Advantages of cloud computing for SMB include:
1. Lower Initial Investment -
If you already have a computer and an Internet connection, you can very likely take advantage of most cloud offerings without investing in any new hardware, specialized software, or adding to staff.
2. Easier to Manage -
There are no power requirements or space considerations to think about and users do not have to understand the underlying technology in order to take advantage of it. You will not be responsible for maintaining and updating any new hardware or software. Planning time is considerably less as well since there are fewer logistical issues.
3. Pay as You Go -
Large upfront fees are not the norm when it comes to cloud services. Many software as a service applications and other types of cloud offerings are available on a month to month basis with no long term contracts.
4. Scalability –
Cloud computing can be scaled to match the changing needs of your small business as it grows. You can quickly add additional licenses, storage space, and more as needed.
5. Deploy Faster –
You can usually be up and running significantly faster with cloud services than you can if you have to plan, buy, build, and implement in house. With many software as a service applications or other cloud offerings you and your team can start using the service within hours or days rather than weeks or months.
6. Location Independent –
Because services are offered over the Internet, you are not limited to using cloud software or services just at work or only on one computer. Access from anywhere is a big advantage for people who travel a lot, like to be able to work from home, or whose organization is spread out across multiple locations.
7. Device independent –
Most web-based software and cloud services are not designed specifically for any one browser or operating system. Many can be accessed via PC, Mac, on tablets like the iPad, and through mobile phones.
---
If you are in the market for new software or IT services and are looking to save time, money, and eliminate common hassles, take a serious look at cloud solutions. Many cloud providers offer free trials or apply the "freemium" model which allows you to use some of their features for free so you don't have anything to lose.