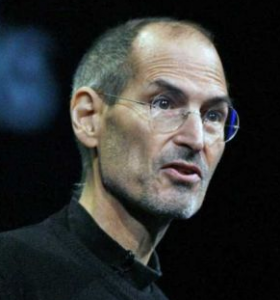 Steve Jobs has resigned as CEO of Apple, he announced to the company's board of directors.
"I have always said if there ever came a day when I could no longer meet my duties and expectations as Apple's CEO, I would be the first to let you know," Jobs wrote in a letter. "Unfortunately, that day has come. I hereby resign as CEO of Apple."
Variety reported that Jobs recommended selecting Tim Cook as CEO of Apple, and asked to continue serving as chairman of the board and Apple employee. Jobs previously had a 2½-month leave in 2004 to undergo surgery for a rare form of pancreatic cancer and a 6-month leave in January 2009 for what turned out to be a liver transplant later that spring.
Cook was serving as CEO of Apple from January, when Jobs took another medical leave from the company. Apple stock (AAPL) has already dropped nearly $20 USD since the news was announced.