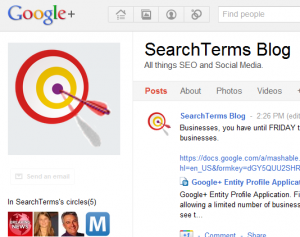 In less than three weeks time, Google's new social network has amassed a reported 10 million users. According to Stan Schroeder of Mashable, Google+ "might be one of the fastest-growing networks ever."  Considering Google's past failed social ventures such as Buzz and Wave, this is particularly impressive. So, why is Google+ seemingly succeeding where previous projects have failed? Here are five theories:
1. Tabula Rasa
"Google has created the opportunity for Facebook-weary people to perform what one called 'a reset on Facebook,' allowing them to escape from Facebook members they've friended over the years but don't really want to interact with — and can't quite bring themselves to defriend," says Paul Boutin at Technology Review. Dominic Basulto of the Washington Post agrees; Google is betting that "all of us, to one degree or another, would love to press 'reset' on our social lives."
2. Better Privacy Via "Circles"
"I've found solace" in the way Google+ let you organize your friends, says Nick Bilton in The New York Times. You place your online pals in different "Circles," be it co-workers, best buds, or crazy aunts. Then you can target what you share to a specific Circle, so you don't have to worry about your co-workers seeing those endearingly compromising photos you shared with your best buds. Admittedly, Facebook has tools to organize friends, too, but Google+ simplifies it dramatically.
3. No Friend Requests
"The killer feature of Google+ is that, unlike Facebook, LinkedIn, or most other social networks, there's no such thing as a friend request," says Boutin. People can add you to a Circle, and you can add them to a Circle, but opting out is a softer process than snubbing someone by directly refusing his Facebook friend request. That eliminates a lot of anxiety. "You'll never be put in the awkward situation of receiving a friend request from someone you don't really want to be Google+ friends with."
4. Exclusivity
Google launched its new social network by first putting it in the hands of techies and social media celebrities, and then allowing others to join only by invite. That strategy worked. "I think Google is playing the 'exclusive club' card very well with Google+," says tech analyst Dan Olds, as quoted by Computer World. "It's really helped them create some buzz."
5. It's Not Facebook
"Google+ makes Facebook look like a complex, bloated piece of junk," says Charlie Sorrel at Wired. Sharing photos, for instance, has suddenly become easy and straightforward. Indeed, in many ways, "Google has taken everything that's wrong with Facebook… and fixed it," says Basulto. But, "at the end of the day, the ultimate success of Google+ will not be due to superior technology… It will be due to a superior knowledge of sociology and psychology," and whether Google can convince us all to ditch Facebook for Google+.