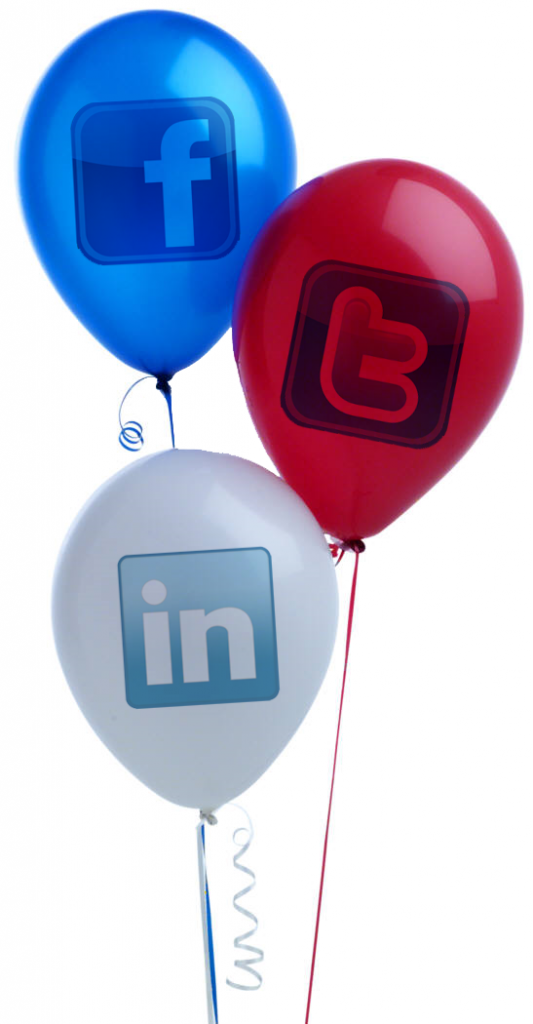 Do you remember life before Evite, Facebook Events, and Eventbrite? Handwritten paper invitations and RSVP phone calls seem like relics of a forgotten age. The web has dramatically changed the way people plan special occasions. Social media is making it easier than ever before to plan, promote, and execute a wide range of events from industry conferences, client events and partner symposiums, to large social gatherings and charity events. What's more, social media allows you to solicit feedback and extend the life of your event by inviting attendees to connect via online communities before and afterward.
Whether you just want to generate a bit of buzz or instead have specific goals to increase ticket sales and attract top speakers and attendees, social media can make the planning process smoother by leveraging digital word-of-mouth. Here are eight tips for best results.
1. Establish Your Event-Related Channels
The months and weeks before your event is a critical promotional period. Use every social media channel at your disposal to get the word out about your event, and encourage people to share information on the event in return for small rewards. For example: "Share this event with 20 friends for 10% off your admission." Start by creating an event page on Facebook and an event hashtag on Twitter, then create an event blog where you'll post updates about it (new speakers, registration discounts, etc.). Make sure your Twitter hashtag is specific to your event or organization, without being too long.
Once you've created these pre-event social links, populate them with lots of content. If it's a social event, post video or music clips, create a pre-event contest, or connect event-goers through socializing and games. For a social or community event, content should be engaging, fun, and shareable in order to drive word-of-mouth interest. If the event is more corporate in nature, offer fans and followers sneak peeks at topics to be discussed, or special pre-conference articles and presentations.
2. Provide Incentivized Word-Of-Mouth Promotions
Make sure that everyone who follows or likes your event on Twitter and Facebook is rewarded for their interest. Offer fans and followers special discounts or content. To incentivize people to register for the event, offer them early-bird discounts, invites to pre-event parties, or other rewards. If you really want to boost the power of word-of-mouth, you can use tools like Meteor Solutions to identify your key influencers, then actively motivate and reward them for sharing information about your contest.
3. Make Registration Social
Don't forget to use a social registration service like EventBrite, which not only makes registration easier and more streamlined, but allows attendees to share their event activity with friends. Other popular social event invitation platforms include Plancast and Twtvite. Most of these services are highly integrated with social networking platforms and can be configured with user caps and privacy options.
4. Use Location-Based Services and Checkin Rewards
Geo-location sites let you set up a page with rewards including badges, coupons, specials, or gifts. These location based services are easily integrated with other social networks such as Facebook and Twitter, so checkins will be shared with larger networks. When attendees come to your event, you can reward them for checking in at different stations, panels, or activities. Rewards such as free ice cream, a gift card, or other small incentives can be redeemed after the show.
5. Bring your Event to Life With Twitter
Using social media during an event can mean the difference between a flat, boring affair and one where attendees are engaged and excited. But too much real-time social interaction can also derail the main presentations or talks.
First and foremost, encourage attendees to tweet during the event using the established hashtag. An active Twitter stream during your event not only engages participants in real time but also allows people who could not attend to get a feel for the sessions and topics being discussed. Some event organizers set up a huge screen behind speakers to display hashtagged tweets in real time. But again, this "backchannel" can backfire if the tweets become negative or go off-topic. All that interaction can derail speakers as they try to respond in real-time to all the "interference."
6. Include Non-Attendees
Don't forget to set up a livestream during the event using Facebook or UStream so fans can follow along online. Facebook enables you to store this stream so that people can watch it after the event proper. You can also create a YouTube channel for the event to post videos before, during, and after. Encourage non-attendees to ask questions through Twitter or Facebook during the event and answer them live.
7. Post-Mortem: Extend the Shelf Life of Your Event
Your event doesn't have to end the day it's over. Social media can keep the momentum going for many weeks and months afterwards. On your blog, post a "wrap up" of all the key highlights. You can add links to presentations, key learnings, and other downloadable documents. Of course, you'll want to post photos on the blog and on Facebook, and continue tweeting about the event even after it's over. You can post thoughts, ideas, or links to longer articles that might be of interest to those who attended.
Another great way to keep your event from fading fast from people's memories is to create ways for attendees and other interested parties to continue socializing, discussing, or debating topics covered there. Do whatever you can to keep the conversation alive.
8. Use Social Media Metrics to Measure Success
Consider using online surveys to ask attendees for feedback on panels, venue, speakers, topics, and other facets of the event. Facebook polls are fun, easy ways to get quick responses and feedback from attendees. Be prepared for honesty. If someone has a negative comment to share, make sure to address their comment or concern and store the information to improve next year's event. Lastly, pull total social media stats from sites like Search.Twitter.com and Social Mention, or set up Google Alerts ahead of time. If the results are positive, don't be shy about publicizing some of these metrics to highlight the reach and impact your event had.
[Via]
- Clay McDaniel is the principal and co-founder of social media marketing agency Spring Creek Group. Find him via @springcreekgrp on Twitter.