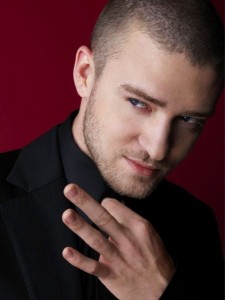 Remember when Michael Jordan thought he could parlay his basketball skills onto the baseball field? Remember how that worked out for him? Jordan effectively proved that intelligence and speed on the court didn't translate to excitement on the field. It was no surprise, then, that his baseball career never quite took flight.
I raise the Michael Jordan misfire to illustrate why Justin Timberlake – likable and popular as he is – will not be able to dig MySpace out of its hole on his own. Celebrity endorsements don't bring investments. Functional business models do.
Take Lady Gaga, for example. What impact has her turn as Polaroid's creative director had on that company? Sure, she is an intelligent musician with lots of fans who gobble up her music, but Lady Gaga is not a lifestyle brand with the capability of influencing deep lifestyle decisions. Neither is Justin Timberlake.
The most successful brands are not confined to a person's public image, but instead to a notion of lifestyle. Telling somebody you're a fan of The Rolling Stones conveys something you want the world to know about your character: you're a little out there, a little anarchistic, yet safe enough to bring home to mom. Telling someone you're a fan of Justin Timberlake, by contrast, simply tells the world you're a fan of Justin Timberlake.
There is Space for MySpace in the Market
Honing in on the music industry is the right strategy for MySpace, to be sure, but any attempt to be all things to all people is not. Even MySpace's new logo (which brashly encourages users to figure out what MySpace is up to with the "My____" bit) is so open-ended that the company loses the salient impact a logo is intended to make.
First off, music fans are vocal. If they love you, you'll know it. If they hate you, you'll know that, too. Music fans should not merely be shepherded along with countless other communities and expected to remain happy. They should be free to engage in other social networks that integrate seamlessly with MySpace.
In short, other social networks should not be viewed as threats. LinkedIn owns the professional networking/job-seeking social space, Facebook owns the casual social networking space, and MySpace could own the music social space if it takes the proper steps from this point forwards. Today's bands rely heavily on self-promotion and MySpace can become an ideal platform for that unique sort of expression.
Game On
Each time a company with a primary expertise (whether that expertise be music or resume banking or social dynamics) decides to delve into another market, it is basically telling its competitors: "game on." It's a rule of nature and of business that you challenge any competitor once you step into his space.
Sometimes such aggressive posturing is not the wisest decision. Sometimes, in fact, it can backfire. Soon enough, if you aren't careful, your competitor might enter your primary space and knock you out.
The Bottom Line
In its efforts to be all things to all people, the MySpace brand has suffered innumerable hits over the years. But by narrowing and dedicating its focus on the music industry, it can secure a winning strategy and possibly save its future. One singer/dancer/actor—no matter how hilarious he may be on Saturday Night Live — will not be sufficient to salvage a social network. I'm guessing MySpace investors aren't laughing quite yet.
Brand strategist Sasha Strauss is Managing Director of Innovation Protocol, a strategic branding firm, and Adjunct Professor at USC's Annenberg School of Communication, where he teaches graduate brand strategy.