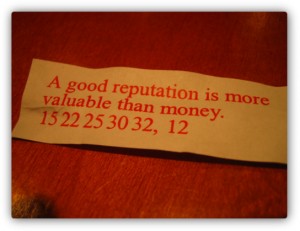 Google has released a new feature called "Me on the Web." It's a reputation management tool accessible from the Google Dashboard, underneath the Account details.
Google says the tool makes it easier to set up Google Alerts, and suggests search terms you may wish to monitor, and provides links to resources that offer information on how to control what third-party info is posted about you on the web. Product Manager Andreas Turk writes on the Google Public Policy Blog:
In recent years, it's become easier and easier to publish information about yourself online, through powerful new platforms like social networking sites and photo sharing services. One way to manage your privacy on these sites is to decide who specifically can see this information, determining whether it is visible to just a few friends, family members or everyone on the web. But, another important decision is choosing how you are identified when you post that information. We have worked hard to build various identity options into Google products. For example, while you may want to identify yourself by name when you post an answer to a question in a forum so that readers know the response is reputable, if you upload videos about a controversial cause you may prefer to post under a pseudonym.
However, your online identity is determined not only by what you post, but also by what others post about you — whether a mention in a blog post, a photo tag or a reply to a public status update. When someone searches for your name on a search engine like Google, the results that appear are a combination of information you've posted and information published by others.
You can find the service from your Google Account Dashboard. (Go to "Account Settings" and then click the "View data stored with this account" link. You will need to create a profile to view the data, but once you do so you will be able to view the data. Google's "Me on the Web" help file can be found here.
Once activated, the interface will help keep track of relevant links as seen in this screenshot: