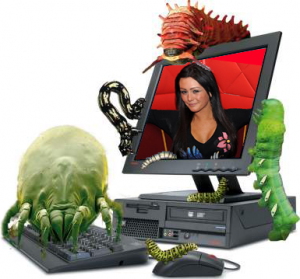 The Barracuda Labs year-end security report for 2010 was recently published. This annual report looks at various threats around the web involving malware, search engine security, and cyber crimes on networks such as Twitter.
As one aspect of this research, the threat analysts pulled top search terms by the hour and retrieved the sites in the results. These sites were then analyzed for evidence of malicious code. Approximately 1 in 5 search topics and 1 in 100 search results led directly to malware-riddled sites.
A full 15% of searches leading to an infected site were linked to the search term jenni+jwoww, referring to Jenni "JWoww" Farley of MTV's Jersey Shore. For a girl who once shouted the she hopes some friends "get a f*%kin' incurable disease," it seems she may have gotten her wish. See the chart below for the full Top-10 most malware-maligned terms:
#1: music+video  #2:jenni+jwoww  #3:nfl  #4:mortgage  # 5: credit+score
#6: barrack+obama  #7: costco  #8: world+series  #9: rex+ryan  #10: abby+road
An interesting note other than the terms themselves; it seems that malware attackers have decided to play more fairly in at least one way. Between June 2010 and December 2010, the percentage of found malware located via Google dropped 45% (from 69% of all malware in June to 38% of all malware in December.) While the amount of malware has increased overall, it seems that attackers are now targeting search engines more evenly rather than focusing only on Google.