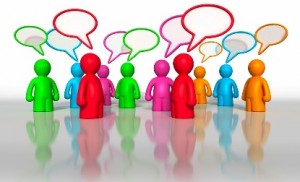 Small businesses don't seem to be swept up in the social media revolution, according to a new study.
Hiscox, a small business insurance provider, polled 304 decision makers for U.S. businesses with between one and 249 employees in June. Of those polled, just 12% considered using social media a "must" for their business. However, 50% of respondents said they couldn't do without word-of-mouth marketing. Just 4% said the same about social media marketing.
According to eMarketer, a whopping 64% of those polled said social media was either not necessary or not something they had an opinion about. Of those small businesses that were using social media for marketing, Facebook was the most common vehicle, followed by LinkedIn.
Nicole Perrin, senior editor at eMarketer, says she's not surprised by the results. "We typically don't see that they see this as the be-all, end-all," she says, noting that small businesses often lack the resources to execute a social media marketing plan. "They're still very focused on traditional word of mouth and very used to traditional marketing."